12 Passenger Van Rental in Los Angeles Airport LAX:
If you are planning for transportation with a large group, choosing a 12 passenger van rental from LAX airport is the best way to go. With a passenger van on hire from LAX Van Rentals in Los Angeles, you can be saved from worries about keeping your own vehicle in the best condition to enjoy a perfect ride. We can provide you with 12-passenger vans on rent for convenient pick and drop out of Los Angeles Airport (LAX). With any of our vans, you can enjoy the most affordable and convenient trip.
12 Passenger Van Rental LA Airport
Our 12 passenger vans are kept in tip-top shape under Ford dealer inspections, and are loaded with all the necessary features to make your rides as comfortable and convenient as possible. These come with tinted windows, automatic transmissions and anti-lock brakes that allow smooth driving. There is a removable bench seat in 12 passenger van and rear swing-out back doors. You can take plenty of cargo along if the last row seats get removed. We constantly inspect our vans and conduct all the repairs required, to allow reliable and safe rides to our valued customers. At LAX Van Rentals in Los Angeles, we clean and details our vans regularly, ensuring a spotless ride for you and your travel group in local car wash.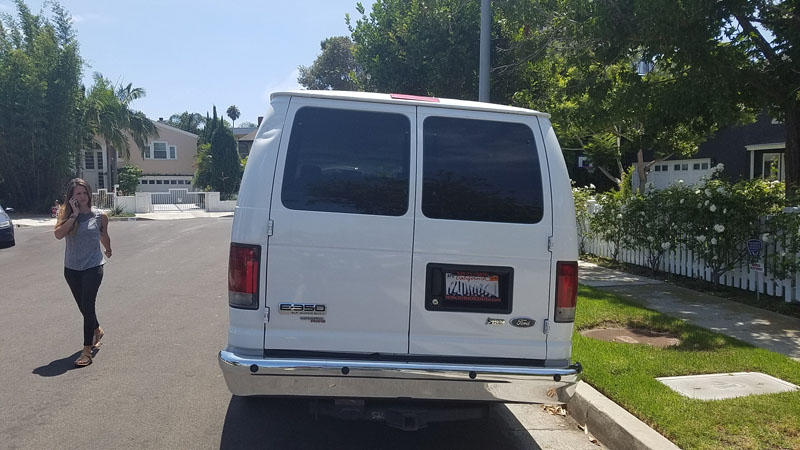 Discounted Rates and Packages for 12 passenger van rental Los Angeles
LAX Van Rental Los Angeles specializes in different types of passenger and cargo vans, and you can pick from a wide range of superior vehicles for your specific travel requirements. With more than 10 years of experience in the van rental business, lax van rentals can serve you the best with our expanding van fleet. We have the latest model transit van in different size, low, medium and high roof, 12 passenger Transit van rental drop-off in LA airport, and drop-off locations all through California, Phoenix, San Francisco, Arizona and Las Vegas. We offer you flexibility in making travel plans.