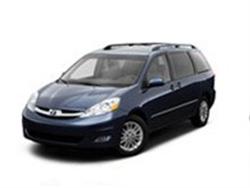 If you are flying all the way to Los Angeles with your friends or family to enjoy your vacations or you want to have exciting transportation with cheap 8 passenger minivan rental that can help you enjoy Los Angeles trip in style, then LAX Van Rentals is the best choice where your entire travel needs will be addressed.
We are LAX Van Rental , the most reputed Los Angeles Van Rental providers specialized in premium and professional 8 , 11 , 12 & 15 passenger van rental Los Angeles services in LAX , Los Angeles county and LA area. LAX Van Rental is the best rental company that helps you hire full size family passenger vans in LAX Airport or in LA and makes your trip comfortable without hurting your wallet.
Los Angeles the second-most populous in the United States and is the largest city in California that is renowned for its glamour and enduring charm. Things to do in Los Angeles and sightseeing in the very spread-out city of Los Angeles can be a challenge. Being home to numerous of attractions such as Disneyland, Hollywood Wax Museum, The Museum of Jurassic Technology, Griffith Observatory, Universal Studios, The Sunset Strip, The Hollywood Sign, The Getty Center, Venice Beach, Santa Monica Beach and plenty of others, LA is one of the highly sought after tourist destination that entices countless numbers of globetrotters from every corner of the world to enjoy their vacations. At LAX Van Rental , we are dedicated to help people explore the magnificence of LA with a large group by offering unparalleled Passenger Van Rental Los Angeles services.
Los Angeles Van Rental - Van Hire LA
LAX Van Rentals have wide range of modern passenger vans in our fleet to accommodate traveling needs of all people. If you are arriving to LAX or visiting LA with your family with more than five members and seeking a comfortable van, then you can get the latest model 11 Passenger Van Rental Los Angeles or 12 Passenger Van Rental Los Angeles from LAX Van Rentals at affordable rate. You can explore the beautiful places in and around the city of Los Angeles in our luxurious vans with your friends and loved ones.
If you are visiting LA with a large group of people and want to enjoy travelling comfortably then approach LAX Van Rentals to get the excellent 15 passenger Van Rentals Los Angeles at competitive and affordable price.
So what are you waiting for? Reserve your van today at LAX Van Rentals or call Toll-Free 888-840-1198 to hire one of our 8 , 11 , 12 or 15 passenger vans now.