Los Angeles CA , in California's Southern region, have always been a magnet for tourist for centuries. Being one of the premier cities in America, it is also amongst the top ranked destinations in the world alluring visitors with glitz, glamour and superior infrastructure that never ceases to amaze those who come in its fold. The city welcomes visitors from all nations with gusto and allows them to wine and dine with world renowned restaurants, that dot the landscape of the city. LA is best known for Hollywood, awsome beaches such as Venice Beach and Rodeo Drive with an array of high-end designers and serious spenders and famous celebrities.
Los Angeles Van Rentals - Van Hire LA
When it comes to transport, LAX Van Rentals offers you an cheap solution to making your trip memorable for many years to come. LAX Van Rentals has the latest models, with 8, 11, 12 or 15 seat Passenger Vans to choose from and with unlimited mileage, there is no better way to experience the freedom of Los Angeles. LAX Van Rentals are known for clean and well maintained rentals, with luxury and have enough space to accommodate the size of your group and all luggage. All vans are V8, with automatic transmission, right wheel driven and ABS. With comfort and convenience you can expect AM.FM Stereo CD, Power Steering, Air Conditioning (front and rear), Power Windows, Power Door Locks and Cruise Control. All models are also equipped with Dual Air Bags for safety.
If you need to rent a van at Los Angeles Airport LAX or city of Los Angeles CA , LAX Van Rental offers van rental Los Angeles and great deals for groups and individuals needing to rent a full size passenger van in Los Angeles CA and L.A. area.
Should you be flying into Los Angeles, a passenger van of your choice can be rented at Los Angeles Airport LAX and with great promotions running constantly, you and your group can get around without renting multiple vehicles. So if you plan to visit LA, reserve your van today at LAX Van Rentals online or call Toll-Free 888-840-1198 FREE to hire one of our passenger vans now.
Rent Passenger van in Los Angeles Airport:
We have sprinter van , Mercedes luxury van , minivan, cargo van, cheap 11 passenger van , cheap 12 passenger van and full size 15 passenger vans sure to fit your Los Angeles van rental needs.
LAX Van Rentals offers seasonal discount van rental Los Angeles promotions and is one of the few vehicle rental companies that only offers Van rentals in Los Angeles area and LAX airport. Whether you are coming in to LAX or a Los Angeles resident, we can help you and your group get to where you need to go without needing multiple car rentals. Our rates are unbelievable and we pride ourselves in being you first van rental choice since 2012.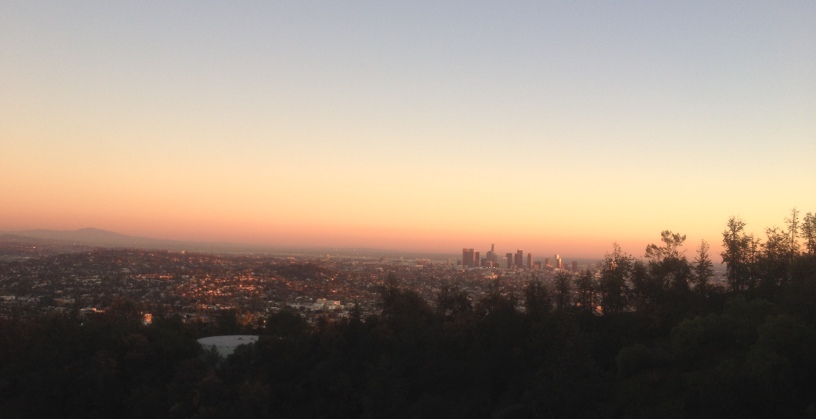 Los Angeles sunset view from Griffith Observatory